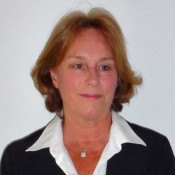 Associate Broker
207-361-8333
207-251-5425
207-646-6289
433 US RT 1 Suite 216
York
,
ME
03909

Download vCard
Denise Goulet Biography
Denise has been investing in real estate since 1985 and is your southern seacoast specialist for the towns of York, Ogunquit, Wells, Eliot, Kittery the Kennebunk's and Berwick's. Whether you are a buyer or seller Denise specializes in new construction, relocation, land, residential and multifamily units. A native of New England and graduate of the University of Massachusetts, Amherst, Denise, later moved to Seattle, Washington but her love for the Maine seacoast brought her back. Denise will offer you her successful 20 plus year career as a top ranked result oriented sales and marketing professional. She has received top sales awards and worked with companies such as Starbucks, Amazon, Intel and Microsoft. She is a strong negotiator, very persuasive and offers a personalized approach to accomplish her clients specialized needs in home selling or buying and getting the results you want.
She has had the opportunity over the years to develop her passion for home construction, remodeling and landscaping and looks forward to sharing this with her clients. She is very knowledgeable of the home inspection process having been a marketing director for a local inspector in Maine, New Hampshire and Massachusetts. During her free time Denise loves to travel, cook, garden, kayak, hike, go antiquing, and just enjoy the beauty of the ocean.
Denise is a member of the York County Council of Realtors,The Maine Association of Realtors and the York County Chamber.
Her love for the coast of Maine began in the 70's and she knows all the nook and crannies for (beaches, kayaking, picnicking, antiquing, dining, arts and more) and how to have fun. She now resides in York with her family and dog Sloan.
Denise's passion for real estate, energy, integrity, attention to detail, and personal attention will make you feel at home. She is ready to meet with you about your real estate needs and to get the job done. Call Denise today!