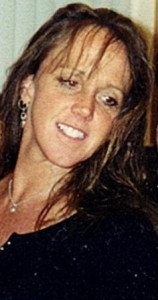 Associate Broker
207-713-0118
207-747-4042
207-747-4042
1217 Post Road
Wells
,
ME
4090

Download vCard
Rae Ann Gordy Biography
Originally from Southern California, Rae Ann has been in the Real Estate industry since 1994. She started her career as a licensed assistant to a top producing Realtor in Malibu working with celebrity clientele, before moving to Palm Springs, CA, to continue her career as a fully licensed realtor. As a Real Estate Agent in California, she enjoyed working with her clients to find their dream home as well as income and investment properties. She believes that purchasing real estate should be an enjoyable experience, whether you are a first-time homebuyer or are moving in to your next home. It is essential that you find everything you are looking for at the price you want.
After becoming a realtor, Rae Ann was a licensed Real Estate Appraiser in California for 8 years, an experience that gives her a deep understanding of the underlying value of Real Estate in this fast-paced and ever changing market. She has a proven track record in dealing with and closing of REO properties, as well as experience in closing short sales in a timely manner.
She currently resides in Portland Maine, where she enjoys the charm of the Old Port, but loves the fact that by traveling 15 minutes in any direction she can find herself on the coast of Casco Bay, on a farm picking apples, or strolling along a trail in the woods. She has a particular affection for the extraordinary architectural detail of Portland's historic residences - unlike any she has experienced elsewhere.
You will find Rae Ann's calm demeanor and professionalism a joy to work with.