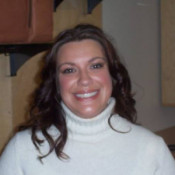 2076468333
2076533646
2072169708
2076468269
1217 Post Road
Wells
,
ME
4090

Download vCard
Stephanie Tremblay Biography
Stephanie Tremblay
Born and raised in Aroostook County, Stephanie returned to Maine after three years in Washington State. After graduating with a Bachelor of Science degree in Commercial Recreation and Minor in Business from University of Maine Presque Isle she moved to Southern Maine and began her extensive career in sales and management. Working with great companies like Brown Forman allowed her to work locally as well as travel for the company recruiting and opening new locations. While with them she served on local merchant's associations to grow the business climate of Southern Maine. Stephanie also became a docent for the Maine Historical Society. This provided a stronger understanding of the area's history and architecture that makes this area so great to be a part of.
Stephanie has a strong work ethic and a desire to guide individuals to a home that will fulfill both the needs and wants of a prospective home buyer or seller and is willing to do what it takes for a successful outcome in a transaction. She wants to make your buying or selling your home as stress free and pleasant as possible by removing obstacles, educating and working with an experienced team of local real estate professionals. Having been a part of the Southern Maine community with extensive US travel; she can't think of a better place to call home or vacation.
As a resident of Wells, Stephanie likes to spend time with her family and their dog Mary, exploring all the beaches and wildlife areas. Not one to miss an opportunity, she also likes to take day trips to Boston or the mountains of New Hampshire, and sneak in an overnighter to NYC when possible.
Since 2008 she has served in the office side of the medical field helping patients navigate their insurance and finding financial solutions to meet their needs. Now she is ready to use those skills to help clients achieve their housing needs.